The Hague | 4-5 October 2018
The Netherlands Bar is honoured that the ICLR community has chosen The Hague as the ICLR Conference venue for 2018. We kindly invite all ICLR members and other interested organisations and individuals to come to The Hague for the 7th annual ICLR conference on 4-5 October 2018.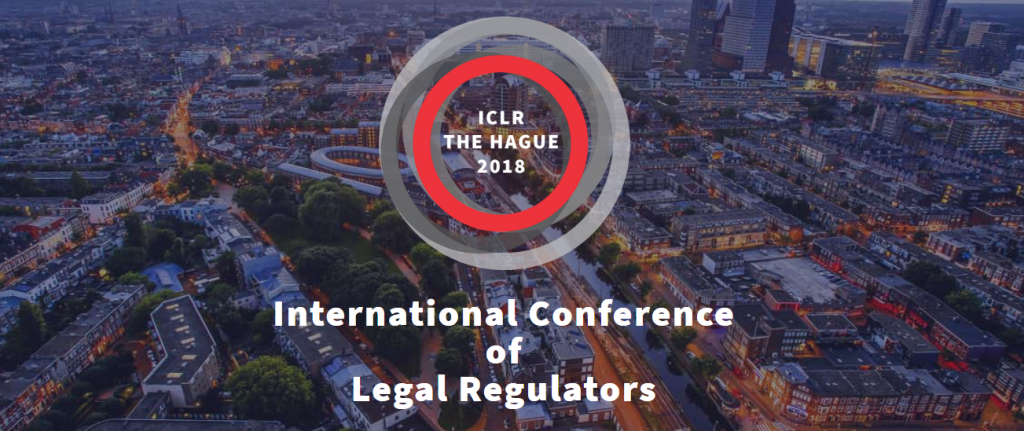 We are currently working on an interesting two-day programme within the framework of 4 themes:
Quality of the legal profession: How can we ensure the quality of service in an effective and efficient way?
Regulatory technology: How can technology be used in the regulation of lawyers? How should regulators deal with lawyers using technology?
Role of lawyers in combating Money Laundering: Who is responsible for the regulation of lawyers and AML activities?
Organisation of Bars: in particular as regards to surveillance of Bars and Law Societies. How could a Bar be organised in order to be able to supervise as adequately as possible?​
We invite you to suggest topics within the framework of these 4 themes by sending an e-mail to ICLR2018@advocatenorde.nl, and to join the group discussions within the ICLR community to share your ideas in greater detail.
To register, please visit the conference website where you will also find information about the programme (regularly updated), social events, accommodation (conference hotel, and boutique hotels within 5 minutes walk of the conference hotel) and information about The Hague.
Included in the conference fee:
Lunches and tea breaks during the conference at Hilton The Hague
Conference dinner at Spaansche Hof on 4 October 2018
Closing reception at Hilton Hotel on 5 October 2018
The Netherlands Bar is also pleased to offer:
A guided walking tour around the old city centre on 3 October 2018
Welcome reception at Hotel Des Indes on 3 October 2018
Tickets to the Panorama Mesdag – to be used any time between your arrival and departure.
The Panorama, a 360 degree vista of the sea, the dunes and the fishing village of Scheveningen as it was in 1881, is located next door to the conference hotel.