At last year's ICLR Annual Conference in The Hague, ICLR member came together to present on the implications of AI on legal regulators and how they might harness this technology to their advantage. Panelists drew from input from ICLR members and how their own institutions were engaging with Artificial Intelligence, as shown in the infographic below: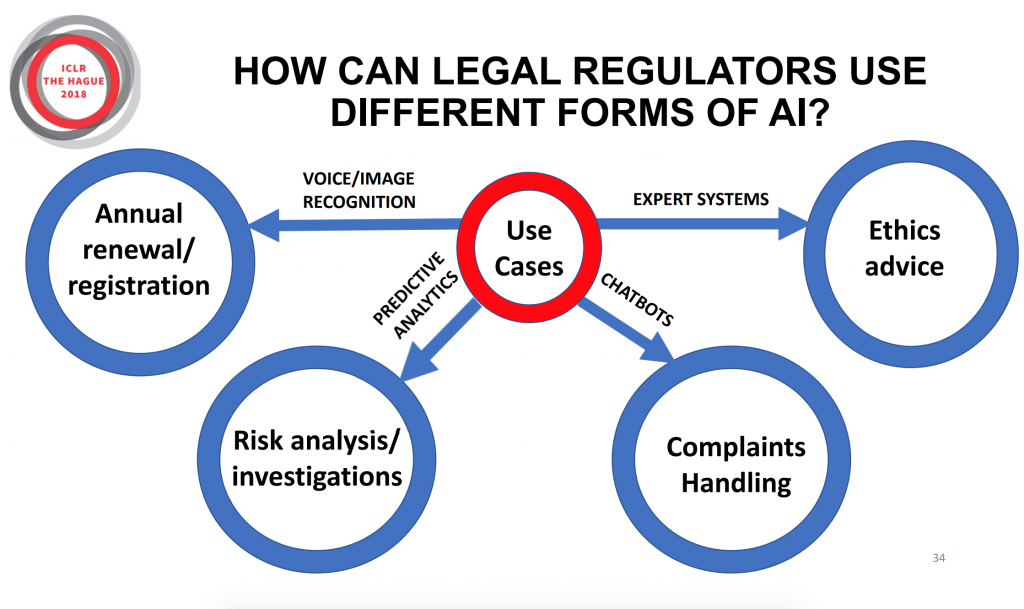 The presentation cover various aspects, including:
What is Artificial Intelligence? … And what it isn't: Steve Wilson, Standpoint Decision Support
What are the Potential Risks to be Managed: Bridget Gramme, Center for Public Interest Law at the University of San Diego School of Law
How Legal Regulators can use AI: Crispin Passmore, Solicitors Regulation Authority
Getting into Artificial Intelligence: Alison Hook, Hook Tangaza
---
Interested in the impact of new technologies on regulation? Get involved at this year's annual conference. Contact Jim McKay (jamesmckay@lawscot.org.uk) to become involved as a speaker or session moderator.